Best System Memory for Laptops Speed Upgrade.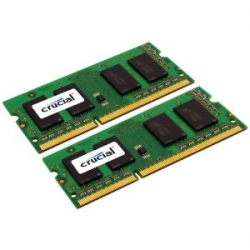 Buying a new laptop is a great experience most of the time and when you run your laptop for some time you start feeling it is slow even you have a fast and high performance processor and good ram of the latest model but still why computer takes time to load a program? well the point is simple most of the buyers simply do not know how much memory for laptops is enough and according toy their computer usage requirements. If you know about the purpose of laptop ram that they are responsible to keep your running programs perform without delays. Back o the point, the memory for your laptop should be according to your needs. Now-a-days with the latest model PC laptops the minimum ram should be 4 GB DDR 3 memory in order to run your windows 7 operating system in a smooth manner along-with your antivirus, firewall, office etc.Just remember one thing that memory and processor are the two main components of your computer that gives it the real processing power and fast speed. If you have 2GB ram and feel your computer is slow then definitely it means your computing needs cannot be met with this amount of ram and you should upgrade memory of your laptop to 4GB which is now-a-days as the recommended memory that keeps everything run smoothly. Now for those that have 4 GB DDR3 RAM and still thinks their computer is slow, well a simple answer for them is that their computer usage require more ram due to running high ram and processor demanding programs such as heavy video games, graphic or software development suites or 3d modeling software, they should upgrade their ram even more. So they can upgrade to higher level such as 6GB DDR3 RAM or 8GB.I will show you the 2015-2016 best collection of laptop RAM which you can purchase online and upgrade your laptop speed by installing them. I really hope this will turn out to be a great laptop memory finder page for you.
Corsair Vengeance A Reliable System Memory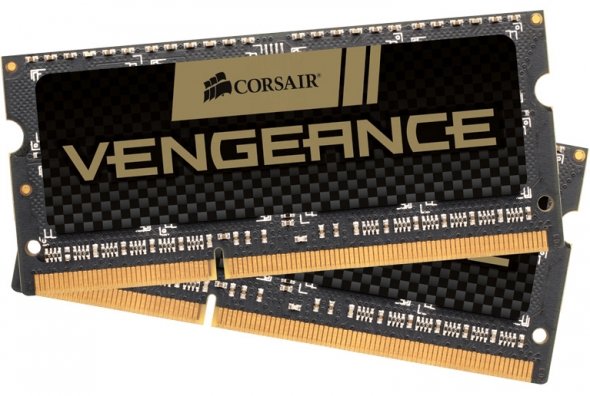 8GB Laptop RAM Kit At Cheap Price.
Crucial DDR3 Notebook RAM 4GB x 2.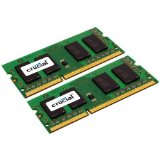 Crucial CT2KIT51264BC1067 8GB 204-PIN PC3-8500 SODIMM DDR3 (4GBx2)
Amazon Price: $42.98

Crucial makes powerful memory modules for the laptop computer and this kit contains two modules of 4GB DDR3 ram which uses 1066MHz bus speed to communicate with motherboard. Each module has 64 blocks of memory with 512MB storage in every block.
DDR3 VS DDR2 RAM For Laptop Computers.
The Computer Part's Generation Gap! Laptop RAM Explained.
Well, just like your other parts of computer each component is evolving and with time becoming faster and gives high performance, so a newer generation part will perform better than older generation one. This applies same for your laptop ram, the generation DDR2 is older as compared to DDR3, so a simple comparison between them is that the later one is faster and more powerful than the previous generation. This makes it easy for a buyer to understand that if he is buying a new laptop it should have new generation computer parts so in case of RAM it should be DDR3 and it is understood fact that this latest generation computer part will be faster and provide high performance. If you find a laptop with DDR2 RAM that can work too in some cases but it should be cheaper in price as compared to laptop with a DDR3 model. Let me show you the best collection of 2011 for DDR 3 and DDR 2 memory to upgrade your Laptop computers.
8GB Notebook Memory Kit.
Great Laptop Ram Memory Kit 8GB By Corsair.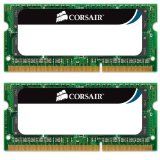 Corsair 8 GB DDR3 Laptop Memory Kit CMSO8GX3M2A1333C9
Amazon Price: $41.99

Corsair is a leading memory manufacturer for both desktop and laptop computers. This memory for laptop kit is available at discounted price and contains two ultra stable modules each has 4GB of storage capacity. The real feature comes with it\'s fast bus speed of 1333MHz for lightening fast communication with motherboard.
High Speed Corsair DDR2 RAM For Laptop.
Corsair DDR2 8GB RAM For Your Old Laptop Upgrades.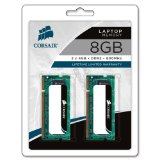 Corsair Memory VS8GSDSKIT800D2 8 GB 2 X 4 GB PC2-6400 800Mhz 200-pin DDR2 Laptop Memory Kit
Amazon Price: $149.99

Upgrade your old laptop computer that support DDR2 RAM with these powerful memory modules that are super fast, durable and reliable memory by Corsair. These modules are fully compatible with laptops running on 800MHz speed and supports DDR2 memory interface.
1066Mhz DDR3 Memory For A Fast Notebook
Corsair 4GB + 4GB RAM DDR3 – 1066MHz Discounted Memory.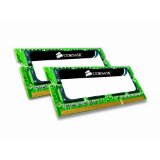 Corsair CM3X8GSDKIT1066 XMS3 8 GB PC3-8500 1066Mhz 204-pin SODIMM Laptop Memory
Amazon Price: $51.99

With this discounted memory package for your laptop you can upgrade your computer performance. The maximum RAM that most laptops allows these days is 8GB so when you upgrade to 8GB you are utilizing the maximum speed of computer memory for fast and responsive computer. This RAM has DDR3 technology and run at speed of 1066MHz.
8GB Kingston Macbook Memory Upgrade.
Best Kingston Macbook Memory 8GB Kit.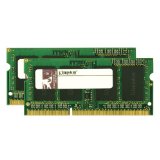 Kingston Apple 8GB Kit (2x4GB Modules) 1066MHz DDR3 SODIMM iMac and Macbook Memory (KTA-MB1066K2/8G)
Amazon Price: $49.99

Kingston is the most renowned name in the computer memory industry and user buy Kingston products with full trust. This is a two module set of DDR3 ram each with 4GB data storage and runs smooth at a bus speed of 1066MHz. Full compatible with several Macbook laptop computers.
4GB Laptop RAM Kit and Single Modules.
Low Cost PNY OPTIMA 4GB (2x2GB) Dual Channel Kit.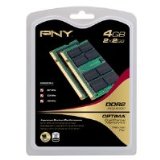 DDR2 667 MHz PC2-5300 Notebook / Laptop SODIMM Memory Modules
Amazon Price: $46.99

This is a PNY Optima memory modules kit that includes two 2GB DDR2 RAM modules. Upgrading your system to a higher memory will result in improved computer performance. However it is compatible with only DDR2 supported motherboards that runs on 667MHz or lower bus speed.
Cheap 4GB Laptop Memory From Corsair.
Corsair 4GB Single Memory Module For Laptop Upgrades.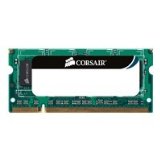 Corsair 4 GB DDR3 Laptop Memory CMSO4GX3M1A1333C9
Amazon Price: $21.99

This is a single SODIMM module memory that is fast and reliable and manufactured by Corsair, compatible with DDR3 laptop computers. However this memory module runs on a super fast bus speed of 1333Mhz which gives superior performance in running heavy demanding programs. Best for upgrading your computer old 2GB RAM modules with double capacity and higher speed modules.
Kingston Memory For Mackbook Upgrades.
Kingston Powerful 2 x 2GB DDR2 RAM for Apple Macbook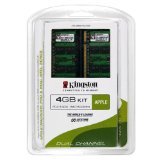 Kingston Apple 4GB Kit (2x2GB Modules) 667MHz DDR2 SoDimm iMac and Macbook Memory (KTA-MB667K2/4GR)
Amazon Price: $62.18

This 4GB DDR2 memory kit is for Mackbook laptops that supports 667MHz DDR2 RAMs. This package includes two modules of 2GB and each module has 64 units each can store up to 256MB of data. This is ideal upgrade for Mac laptop that need fast speed and hyper responsive computer.
High Value Laptop RAM From Kingston.
Kingsten 4GB DDR3 Single Memory Module for Laptop Computers.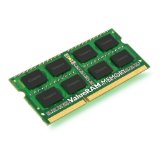 Kingston ValueRAM 4GB 1066MHz PC3-8500 DDR3 SO-DIMM Notebook Memory (KVR1066D3S7/4G)
Amazon Price: $24.99

This is a single memory module of 4GB for laptops that support DDR3 RAM and the 1066MHz bus speed. ValueRAM by Kingston is an ideal memory upgrade for notebook computers that require productivity and faster computer speed. With a lifetime warranty you will never have to worry about memory giving any problems. And yes it is super cheap in price!
4GB DDR2 Memory For Notebook Upgrade.
Easily Upgrade DDR2 Laptop Memory with two 2GB modules.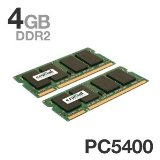 Crucial CT2CP25664AC667 200-Pin SODIMM DDR2 PC2-5300 CL=5 Unbuffered NON-ECC DDR2-667 1.8V 256Meg x 64 2GBx2 4GB Kit
Amazon Price: $49.99

Ever wonder to upgrade your old laptop from 1 or 2GB to 4GB memory and make your laptop computer run faster? then try this DDR2 RAM modules from Crucial that runs on 667MHz bus speed. Installation is simple and easy as well as this kit is affordable and provide extreme performance. Upgrade your personal computer today with the durable and responsive computer RAM.
Best 2GB RAM For PC Laptops.
Economical Deal: Crucial 2GB DDR3 Single Module.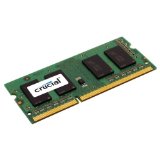 Crucial CT25664BC1067 2GB 204-PIN PC3-8500 SODIMM DDR3 Memory Module
Amazon Price: $12.99

Upgrade your notebook computer with a faster and reliable memory. Crucial manufactures powerful RAM modules that offers high performance and you end up with a faster and responsive computer. This memory module is for DDR3 supported motherboards and runs on the speed on 1067MHz ideal for changing your 1GB modules with this 2GB modules. So if you buy two modules you can upgrade your computer memory to super fast 4GB.
2048 MB Memory Upgrades for Notebooks.
Two 1GB modules For DDR2 Easy Laptop Upgrades.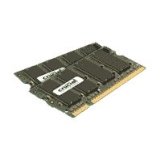 Crucial 2GB Set(2x1GB) 200-Pin PC2 5300 667Mhz SODIMM DDR2 RAM
Amazon Price: $22.80

This is an ideal memory upgrade from your old notebook computer running on 1GB to a faster 2GB double speed . You will enjoy your computer running faster and you have to wait less to run a program. This memory kit includes two DDR2 1GB ram by Crucial which you can install in less than 30 seconds and you computer will be ready to rock. The memory modules by crucial are trouble free and durable.
Improve Your Laptop Speed With Kingston Memory.
ValueRAM of 2GB DDR2 Memory Module By Kingston.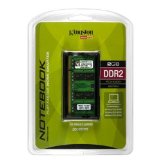 Kingston ValueRAM 2GB 667MHz PC2-5300 DDR2 Notebook Memory (KVR667D2SO/2GR)
Amazon Price: $27.50

This is great memory from Kingston which is s single module of DDR2 RAM and runs on 667MHZ speed. You can buy ValueRAM 2GB module and install in your existing DDR2 supported laptops and give it a new life. Want faster computer but low on budget then why not upgrade your existing laptop and enjoy a more responsive computer? Kingston is most famous name in computer memory world as well as USB flash drives.
Boost Up Your Slow Computer With 2GB Kingston RAM.
Cheap Kingston 2GB DDR2 Module with 800MHz speed.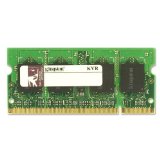 Kingston ValueRAM 2 GB 800MHz PC2-6400 DDR2 CL5 SODIMM Notebook Memory (KVR800D2S5/2G)
Amazon Price: $26.74

A single memory module of 2GB from Kingston ValueRAM that runs on a fast 800MHz bus speed and fully compatible with a DDR2 laptop computer. Kingston sells memory modules that are 100% tested and meets the industry standards and gives a high performance in a heavy memory demanding computer. Upgrade process is simple and you will be good to go faster in less than a minute.
Other Gaming Notebook And Memory Related Topics
A Laptop's Memory Upgrade is not Always the Best Option.
You might need to change your laptop and if you are still using ddr2 supported notebooks (because they are getting outdated), then it is the time because ddr4 technology is coming soon. Stay updated with new technology and get a faster notebook. Some people might go for a new laptop instead of upgrading old one beacause notebooks does not allow much upgrading though! except for hard drive and memory upgrades. Notebook computer technology is rapidly expanding and we witness new and better laptop models for office, gaming, entertainment and school work.
Reliable RAM/Memory Modules For Desktop Computers.
Best deals on desktop computer memory kits.
Upgrading computer memory will result in increasing the speed of your PC. In case of laptops machines there are only two slots to install your memory sticks, you can either sell your existing ram sticks and buy new ones or use one old module and buy one new with large capacity. Why work on a slow laptop when you can make it speedy machine by spending a little money!