Computer hardware manufacturers around the globe are working hard to get new and innovative technology right at our doorstep. There is a growing need of powerful laptops for gaming purpose but in a reasonable weight range that satisfies modern day portability needs. Hewlett Packard has entered the gaming market by introducing a really stylish game grade notebook named OMEN which is built in a very thin design making it one of the thinnest gaming laptop available in the marketplace.  This HP Omen review page will provide you with detailed description on its design, hardware specifications and the target market. As the omen page on HP website shows "YEAH, YOU SHOULD BE SCARED", this reminds me of an old Hollywood horror movie named "Omen" which i believe one amazing film ever created that can easily scare anyone with a strong heart. If you have not watched it yet I will highly recommend it.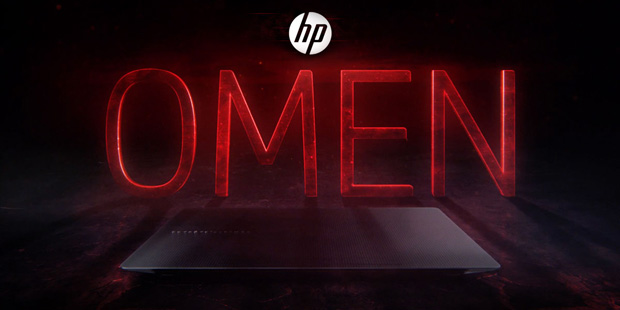 Omen is Stylish Gaming Notebook in Thin Design
Majority of readers will agree with me that this is one of the best looking notebook ever created for playing PC games.
Killer Looks and Ultra portability
The biggest attraction to this laptop is due to its sleek and slim design because Omen laptop has highly elegant design. Omen notebook has a thickness of just 0.78″ (19.8mm) that makes it stands as a thin gaming notebook, ensuring a lightweight design as well as stylish in appearance. Still not an ultrabook because the power consumption is bit higher, well that's essential to power heavy internal hardware. HP has targeted the PC gaming audience who wish to own a thin laptop because most of gaming level laptops are bulky and not really ultra-portable which is definitely need of the hour and demand for lighter weight laptops is increasing globally. Hardware manufactures finally realized the importance of portable gaming PCs and we are now seeing new slim laptops populating the gaming market, whereas Omen is a fancy laptop addition under HP laptop lineup.
Comparison with other Laptops in the Market
HP has downsized the display to 15.4 inch to make it a portable machine which is smaller than most widely used 17 inch size considered ideal for playing video games. If we compare with the laptops in general, its design is not as thin that we see in a Apple Macbook Air but comparable to Macbook Pro model. Whereas, under the gaming genre surely it results in a good comparison when we bring Razer Blade, MSI GS60 and GE70 to the ranking table.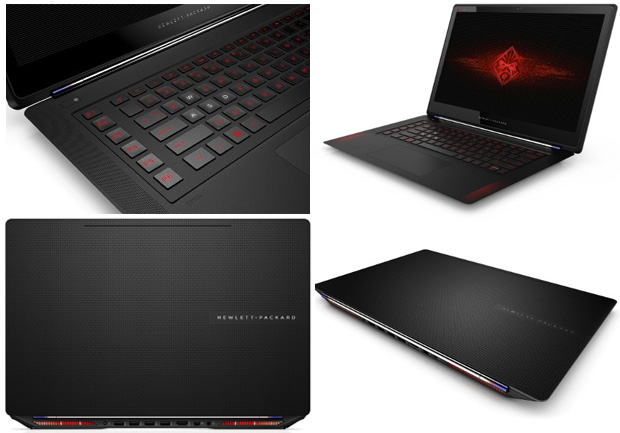 Omen is cool looking gaming machine in an elegant design, simply a masterpiece created by HP.
HP Omen Review for Serious Gamers
This machine is not just cool in looks but extremely powerful with the right hardware lineup that a serious gaming computer deserves. Packing the right amount of fire power into a mini lightweight notebook is need of the hour, where HP has managed to achieve that successfully. Omen is powered by best in the class Intel core-i7 processor with Geforce GTX 860M GPU  along with 8GB memory ensures a steady 30+ frame rates in full high definition 1080p, which makes it ready for handling the load of today's heavy resource demanding PC games. If you still doubt that it will fail to perform on high settings then you can swap hardware with higher power. For better graphics rendering you can select 4GB GTX 860 variant paired with a 16GB onboard memory, though core-i7 4710 comes as default CPU.  The ability to customize all keys on the keyboard gives freedom to player to change colors for any key desired from vast 80 key layout. On the other hand six programmable keys will help you perform tasks faster during a gaming session. For a powerful game grade sound output Beats Audio speakers are placed in both left and right sides of the machine, resulting in a most desirable game audio that any gamer seeks in a laptop. Whole body gives a strong built feeling since lighter but tough metal is used to craft this beautiful machine except for the bottom vent shield which is in plastic.
Omen Laptop Specifications
Processor: 4th generation Intel(R) Core(TM) i7-4710HQ Processor (2.5GHz boost up to 3.5GHz)
Graphics Card: 2GB – 4GB NVIDIA GeForce GTX 860M Graphics
Display: 15.6-inch diagonal Full HD WLED-backlit  Display (1920×1080) IPS Touchscreen
Memory: Onboard 8GB – 16GB Memory DDR3L-1600
Storage: 128GB – 256GB – 512GB PCIe Flash Solid State Drive
Battery: 4-cell 58WHr Lithium-ion Battery (4.75 hours battery life)
Keyboard: 80-Key Configurable Colors Backlit Keyboard + 6 Programmable Keys
Operating System: Windows 8.1 64
Weight: 4.68 lbs. (2.13kg)
No Internal DVD or CD Drive
Dimensions: 15.07 w x 9.67 d x 0.61/0.78 h (inches)
HP TrueVision Full HD WVA Webcam with Dual Digital Microphone
What's Included in Omen's Backside
One unique thing about Omen is that all the physical connectivity is moved to rear end of notebook to provide better cable management. Some users will love it but i guess majority will be bit teased at first, especially for plugging in the headphone audio line, better get used to it!. Anyway, the back side has the following sections:
2 x Exhaust vents
AC Power Connection
Headphone/mic jack
4 x USB 3.0
1 x HDMI
1 x Mini-DisplayPort
Keeping Temperatures Under Control
Most of us might think that packing such powerful CPU and GPU into a slim design would raise temperatures high and would result in laptop overheating. Well HP has done a marvelous job in keeping thermal levels in control even under full load. The real secret is hidden in the fully vented bottom panel that  allows better airflow, plus two vents on the backside. Finally the anodized aluminum chassis provides better heat dissipation.
HP Omen Gaming Notebook Price
Omen Price Range: $1500-$2100: Initial investigation reveals that a model with 128GB SSD + 2GB GPU + 8GB memory priced at $1500 which seems appropriate starting price for a gaming grade notebook, keeping in mind the powerful hardware specifications it brings with it. Whereas one with 256GB SSD + 2GB GPU + 8GB memory variant costs an additional hundred bucks ($16oo). Price continues to increase by following the performance curve, a 4GB GTX 860M GPU upgrade and 256GB SSD will take the price to $1700. Finally the price goes to $2100 for a fully loaded Omen machine with the following paired hardware:
4th generation Intel(R) Core(TM) i7-4710HQ Processor + 4GB NVIDIA GeForce GTX 860M Graphics
Onboard 16GB Memory
512GB PCIe Flash Solid State Drive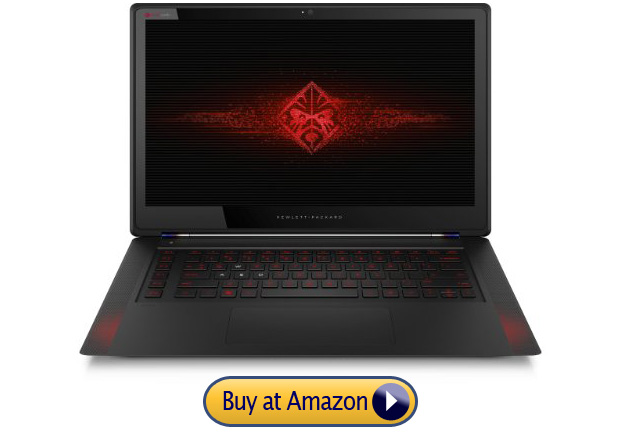 Omen is one of the best gaming notebook ever built by HP, costing between $1500 and $2100.
Omen Notebook Accessories
Three accessories are available for this laptop:
HP Omen Gaming Mouse X9000
HP Gaming Backpack
HP USB Ethernet Adapter